Announcing the Inaugural AWMAC Grand Assault at Arms.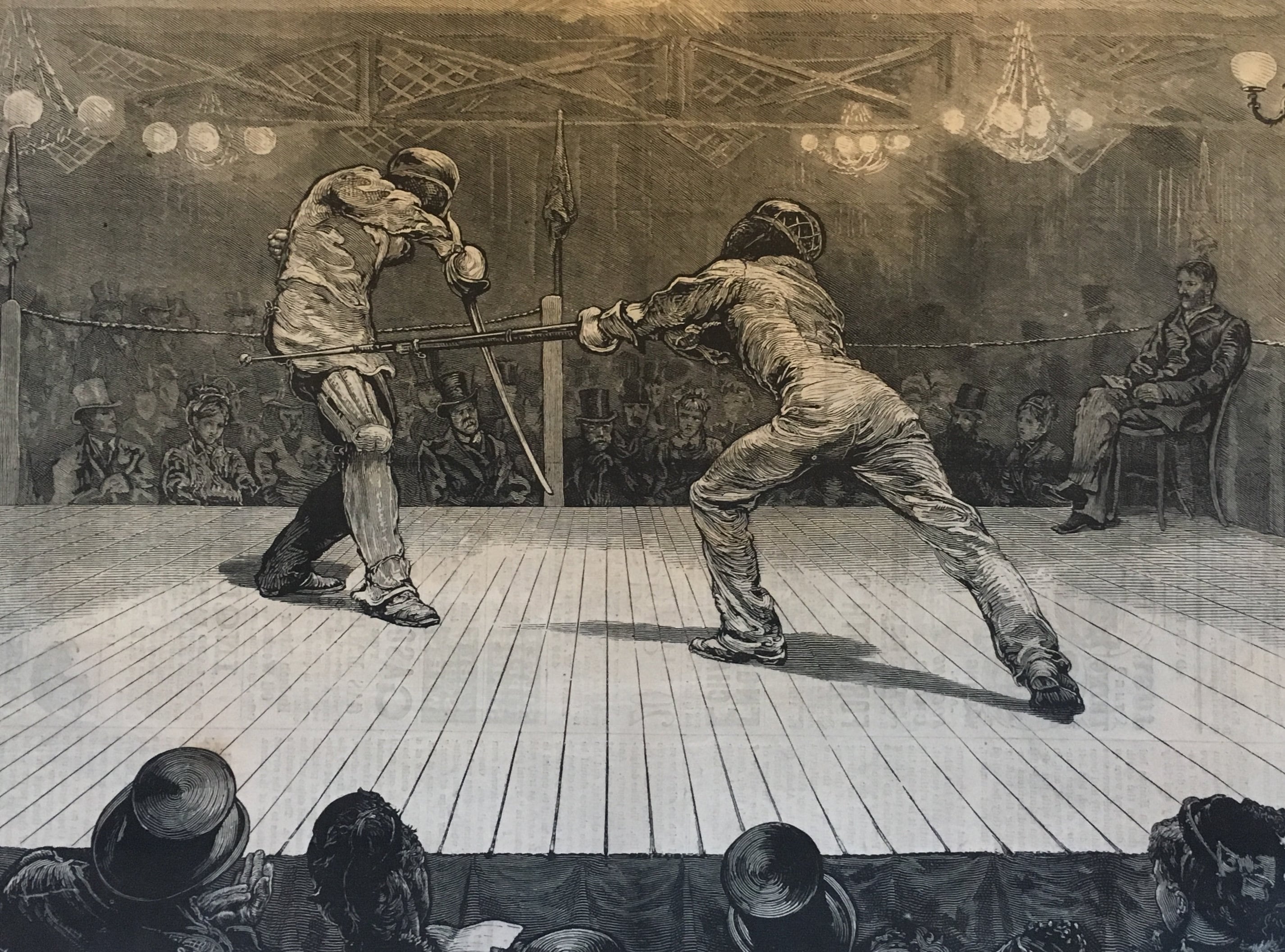 Harper's Weekly, 1874
What is it?
Explained simply, it is a fencing exhibition/performance with a touch of amateur theatre. In the 19th Century, "Assaults at Arms" were quite popular events in England and managed to fill venues and create quite a bit of media hype in the process. A good example is linked here via the wonderful Out of this Century Blog.
What sorts of acts are you looking for?
The AWMAC Grand Assault at Arms (AGAA) is an event for all participants and is designed to showcase what our community has to offer in terms of exhibition matches, mini-tournaments, technique demonstrations, cutting, mismatched weapons, skits/poems/songs (if you like ;)), and more. Please bear in mind that there may be people under 18 at the event. All performances must be kept PG13 friendly.
What sort of time-frame can I ask for?
Acts will be evaluated on application but we would like most acts to be under 15 minutes and preferably less.
Organising your Performance
Each troupe will have one "ringleader" for their act who will be responsible for registration for the whole group and also for any verbal introduction and/or commentary. We will have a microphone. This person can of course hand off the microphone to another member of their troupe at any time. A stickler will be on hand to call halts in case of a ring-out or other safety issue however you may replace this stickler with someone of your own choosing if you wish. There is also the option not to do your own introduction or commentary in which case please contact Stuart McDermid who will organise someone to help out. We have suitable people in our club for most popular systems that are studied.
How will the event proceed?
Performances will proceed one after the other and in an order which keeps similar performances from being done consecutively. The event will go for an long as it needs to based on the timings you will be asked for. The clock will start as soon as the act previous to yours leaves the stage as we need to keep to a tight schedule. Performances will be terminated at the allotted time for the same reason.
Where do I sign up?
You sign up via the Grand Assault at Arms Registration Form
If you have any questions about the event itself please email info@stoccata.org and put AWMAC Grand Assault at Arms in the title